As you are all aware by now, we recently moved. We ditched our 3 bedroom rental home for a 4 bedroom home of our own. Along with our move came the need to adjust to a slightly smaller space as we traded our former den/office in our old home for a 4th bedroom in our new home. Having done this, we lost some storage space and have been looking for solutions to help keep the clutter in our home at bay.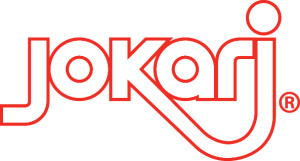 The fine folks at Jokari were kind enough to get us started on the path to home organization with the help of their ClosetMates organizers. We are now using both the Boot Organizer and Shoe Organizer in our front closet to store the large amount of footwear that our family of 6 wears on a regular basis.
Not only does our family have a shoe problem, I also happen to have a jewelry and purse addiction as well. Thankfully ClosetMates offers a Jewelry and Purse organizer as well!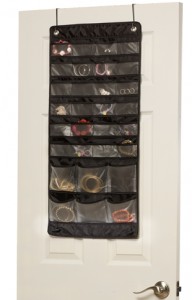 What I love about these organizers is that they offer a simple solution for storing items and hang right over the top of the door or on any wall and they easily connect to each other giving you customizable storage.
The ClosetMates organizers are made of durable 210D polyester and non-phthalate PVC pockets and attached toggle clasps to connect them to one another.
These organizers have been a great help in organizing our new home and keeping the clutter from taking over the house. I love that now we are all able to locate a matching pair of shoes and run out the door when we need too!
Disclosure: I received a sample product at no cost to me in order to facilitate this review. All thoughts and opinions are my own.
Anne
Anne Younger is a full-time wife and stay at home mom of 4.....soon to be 5! After spending most of her 20's as a single mom, she met a wonderful man, fell in love, got pregnant, got married and welcomed 2 more children in her life and is currently expecting another! Anne started The Megalomaniac Mommy blog in April 2009 as a way to reach out and connect with other moms and it has become a passion of hers! Anne has been a brand ambassador for many great brands including Crayola, Verizon, Disney and many, many more.