I'll be honest, I have never been a fan of wine.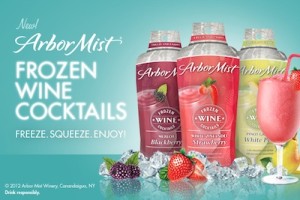 Yep, it is true.
I have just never been able to get into it.
I'm more of a vodka and beer kind of girl.
But….
I have been changed.
Thanks to my friends at SheSpeaks, I am now loving on the new Arbor Mist Frozen Wine Cocktails!
The New Arbor Mist Frozen Wine Cocktails make entertaining easy! Simply freeze, squeeze, and pour to enjoy! The cocktails come in 3 different flavors, Blackberry Merlot, Strawberry White Zinfandel, and White Pear Pinot Grigio. My favorite is by far the Strawberry White Zinfandel but the White Pear Pinot Grigio is high up there!
I am hoping when we have our housewarming party next month that I will be able to introduce these drinks to all of our friends!
I think they will also make a great addition for this fall for sitting around the bon fire in the backyard sipping some drinks too!
Be sure to follow @shespeaksup & @enjoyarbormist to get the latest updates on these new cocktails!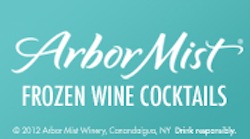 Disclosure: I received a sample at no cost to me in order to facilitate this review. All thoughts and opinions are my own.
Anne
Anne Younger is a full-time wife and stay at home mom of 4.....soon to be 5! After spending most of her 20's as a single mom, she met a wonderful man, fell in love, got pregnant, got married and welcomed 2 more children in her life and is currently expecting another! Anne started The Megalomaniac Mommy blog in April 2009 as a way to reach out and connect with other moms and it has become a passion of hers! Anne has been a brand ambassador for many great brands including Crayola, Verizon, Disney and many, many more.