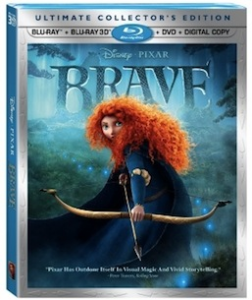 Our family never had the chance to get to the theater to see Brave on the big screen but I can guarantee that we will be watching it at home on the 'big screen' as soon as it comes out. This is a movie the entire family wants to see and we cannot wait for it to hit stores on November 13th 2012!
The exciting home entertainment debut of "Brave" will be available in multiple ways, containing exciting all-new bonus features that extend the breathtaking movie experience.
Be sure to stop back for more news on the release of this title!
In the meantime, here are some great recipes you can check out!
Anne
Anne Younger is a full-time wife and stay at home mom of 4.....soon to be 5! After spending most of her 20's as a single mom, she met a wonderful man, fell in love, got pregnant, got married and welcomed 2 more children in her life and is currently expecting another! Anne started The Megalomaniac Mommy blog in April 2009 as a way to reach out and connect with other moms and it has become a passion of hers! Anne has been a brand ambassador for many great brands including Crayola, Verizon, Disney and many, many more.

2 Responses to "BRAVE: On Blu-ray, Blu-ray 3D & DVD Combo Pack – 11/13"