General Mills cereals are a definite must have in our home.
This is no lie.
At this time, we probably have at least 10 boxes that are making the rotation.
In our house, everyone has their go to cereal.
For Zman it is usually Cinnamon Toast Crunch.
The DramaQueen and Hardworking Hubby are cuckoo for Cocoa Puffs.
Tatertot loves his Reese's Peanut Butter Puffs.
For me, I am all about the Lucky Charms with Cinnamon Toast Crunch as a close second!
For a family sooooo crazy for cereal, can you imagine how we felt when we discovered the NEW Betty Crocker Cereal Muffin Mixes inspired by some of our favorite cereals??
Talk about being in heaven!
Over the weekend, we made the Reese's Puffs muffins, which were good. (They would have been better if we wouldn't have had a little accident when making them).
Today we decided to try the Cinnamon Toast Crunch mix and the results were………………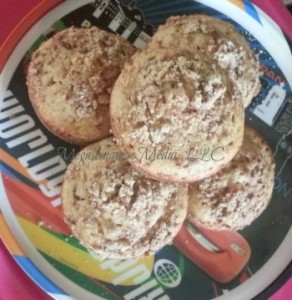 Good!
Hardworking Hubby was quickly addicted, as were the DramaQueen and Tatertot. For me, they needed to be a little sweeter….oh, and frosted, but that's just me!
You can download a coupon to save 80¢ when you buy ONE BOX any flavor/variety Cinnamon Toast Crunch™ Muffin Mix, Cocoa Puffs™ Muffin Mix, OR Reese's Puffs™ Muffin Mix HERE.
You can also enter for your chance to win a Betty Crocker Cereal Muffin Prize Pack that includes a Box of Cinnamon Toast Crunch cereal muffins, a Box of Cocoa Puffs cereal muffins, a Box of Reese's Puffs cereal muffins, Apron, Tumbler, Spoon, and Therm O Snack.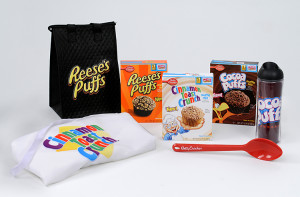 You can enter for your chance to win this awesome prize pack using the Rafflecopter form below.
In order to qualify to win this giveaway, you MUST COMPLETE the mandatory entry.
Disclosure:  The product, gift pack, information, and additional sample have been provided by Betty Crocker through MyBlogSpark.

Anne
Anne Younger is a full-time wife and stay at home mom of 4.....soon to be 5! After spending most of her 20's as a single mom, she met a wonderful man, fell in love, got pregnant, got married and welcomed 2 more children in her life and is currently expecting another! Anne started The Megalomaniac Mommy blog in April 2009 as a way to reach out and connect with other moms and it has become a passion of hers! Anne has been a brand ambassador for many great brands including Crayola, Verizon, Disney and many, many more.

49 Responses to "Betty Crocker® Cereal Muffin Mixes Review & #Giveaway – Ends 9/12"