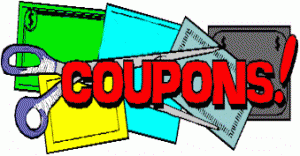 By now I am sure that all of you who read my posts on a regular basis are aware that I am always on the hunt for a good deal. I absolutely hate to pay full price for anything. Now that we are going to be moving to a new house I can guarantee that I will be looking to save even more. We are going to be paying a bit more than we are for our current house monthly but are looking forward to freedom that comes with it.
I have started looking for items online that I want for the new house and have been waiting to purchase them to make sure that I get the best deal on them. I am constantly on the hunt for voucher codes for different companies to help lower the costs as well.
Since we will be moving to a new home, I am planning things out both in my head and on paper. I have great plans to construct an awesome playroom and office in the basement so I can work while the little kids play. I have also been toying with the idea of setting up a work station for the kids as well complete with their own desktop computer. I have found some great dell coupon codes that might make the decision to purchase a new computer easier, but I will not be making that final decision until after we are moved and settled.
Other things I have been looking for are an island with a butcher block top that I found on Facebook. A friend of mine just happened to post to a group that she had an island for sale and I snatched it up for a cool $50 and cannot wait to get it in our kitchen! I'm also on the hunt for a great deal on loft beds as I am wanting to buy 3 of them….now I just need to find a company that will give me a nice discount for buying 3 at once!
Until we move at the end of August I will be on the hunt for more great deals to help turn our new house into our happy home.
What do you do to help save?
Anne
Anne Younger is a full-time wife and stay at home mom of 4.....soon to be 5! After spending most of her 20's as a single mom, she met a wonderful man, fell in love, got pregnant, got married and welcomed 2 more children in her life and is currently expecting another! Anne started The Megalomaniac Mommy blog in April 2009 as a way to reach out and connect with other moms and it has become a passion of hers! Anne has been a brand ambassador for many great brands including Crayola, Verizon, Disney and many, many more.