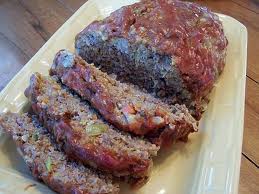 Crock-Pot Meatloaf
2013-04-09 00:44:35
Ingredients
2 1/4 pounds ground beef
1/4 cup ketchup
2 tablespoon brown sugar
1 egg
1 cup breadcrumbs or crushed crackers
2 tablespoon Worcestershire sauce
1 large onion (diced)
1 large green pepper diced
1/4 cup water
Instructions
Mix all ingredients in a large bowl.
Form into a meatloaf shape that will fit into your crock pot.
Cut a strip of foil and place under the meatloaf in crock pot.
Cut it long enough to cover the bottom and sides of meatloaf.
Place meat loaf in crock pot and top with an additional 2 tablespoons ketchup.
Cover and cook on low for approximately 8 hours.
The Megalomaniac Mommy http://themegalomaniacmommy.com/
Anne
Anne Younger is a full-time wife and stay at home mom of 4.....soon to be 5! After spending most of her 20's as a single mom, she met a wonderful man, fell in love, got pregnant, got married and welcomed 2 more children in her life and is currently expecting another! Anne started The Megalomaniac Mommy blog in April 2009 as a way to reach out and connect with other moms and it has become a passion of hers! Anne has been a brand ambassador for many great brands including Crayola, Verizon, Disney and many, many more.