This morning, I had my monthly baby check with my OB to see how things are going with Baby Joey. I'm still nauseous all the time and still struggling with keeping food down but apparently that hasn't affected baby or my weight as I apparently gained 14 pounds in the last 4 weeks. Dr is thinking something is off on the scale or my anti-nausea meds have my severely constipated because my entire last pregnancy I gained 14 pounds. So, in the meantime I'm enjoying some laxatives and monitoring what I eat, which actually isn't a lot because nothing tastes good to me right now.
Dr K. tried to pick up fetal heart tones with the doppler but once again, we struggled so I had a quick ultrasound and was able to peek in on baby!!
Here are two pics of Joey from this morning at 13 weeks 2 days gestation.
I'm thinking girl.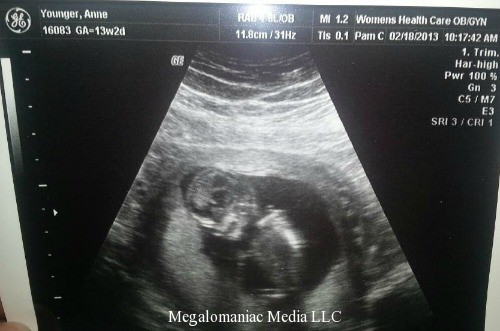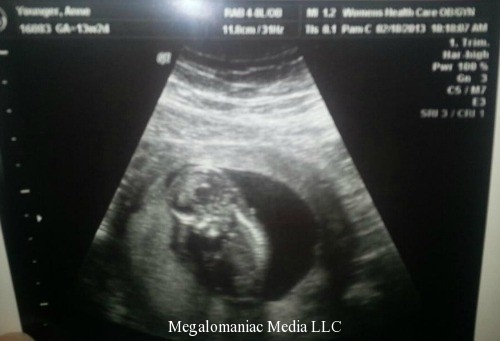 The following two tabs change content below.
Anne is a 30-something full-time SAHM mom of 5 ranging from 3 to 17 and grandma of 1 who resides in Ashwaubenon (Green Bay) Wisconsin. She started blogging in 2008 as a way to regain her sanity. She enjoys coffee, chocolate, cheeseburgers and vodka along with spending time with her husband and kids.