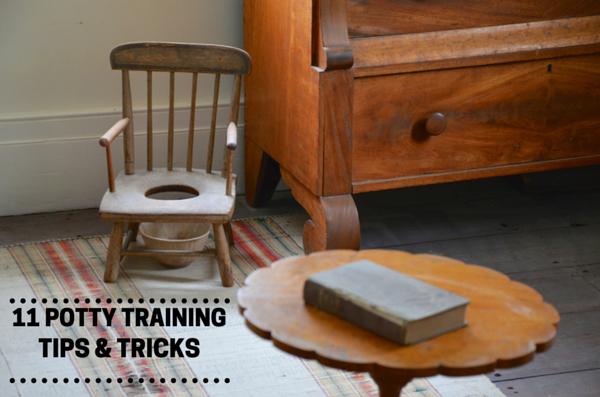 I'm happy to report that our little Ellie is now fully potty trained and I have some great potty training tips and tricks that I'd like to share. While these tips may not work for everyone, we found them to be very helpful.
It all started the last week of March, first week of April. I figured since the kids would be home on Spring Break and I had all hands on deck it was the perfect time to get things in order and get Ellie going.
We started things off by getting all of her cute underwear together, making an awesome Sofia the First
potty chart and arming ourselves with some pretty Sofia stickers
to go with it.
Once everything was in place that Monday morning, we put Ellie in a pair of underwear and that was it.
We reminded her frequently to use the potty and encouraged her to try to go. Of course, when you have a kid on the potty, you need to keep them happy and usually, books would work for that…well, this is how you potty train a kid in 2015.
After 5 days, 3 accidents, 4 public outings, a full potty chart and 5 dry nights…..Ellie was successfully potty trained!
Pay no attention to the box missing the sticker, it fell off.
Of course, when we set out on this journey, we promised Ellie that once her potty chart was full and she was potty trained, we would make a special trip to Target to get her a prize.
She was so happy when she got to go shopping, just her, mommy and daddy.
Here we are, just over 2 weeks later and shes doing great! She loves being a big girl and she still lets us know every time she goes potty!
If you are getting ready to potty train your child here are a few great tips from my experience (I've now trained 4 of my own and countless others in child care).
11 Potty Training Tips & Tricks:
1) Make a sticker chart
that is special to your child. Using a picture of a character they love and coordinating stickers really encourages them.
2) Be consistent. If you need to, set a timer
to remind you and your child when it is time to go on the potty. Once you make the move to underwear, don't go back to a diaper or pull up.
3) Find something for them to do while on the potty. Give them books
, an
iPad
, really, anything that will encourage them to sit there for a few minutes.
4) Reward them and praise them, every time they go.
5) Do not yell at them when they don't go or when they have an accident.
6) Make the bathroom super kid friendly. We opted to use a potty seat
that goes on our toilet along with a step stool to help Ellie be independent. If you are looking for a kid friendly booster check out the Squatty Potty
! If you are looking for a stand alone potty chair check out our Joovy Loo review.
7) Dress them in clothes that are easy for them to pull up and down. Your best bet is to go with something with an elastic waist and to steer clear of pieces of clothing that are one piece or have buttons and snaps.
8) Have extra clothes and underwear on hand and with you everywhere you go. If you are going on an outing, pickup a portable potty seat
to keep things consistent when out and about.
9) Worried about the mattress? Grab a waterproof mattress pad
or better yet, grab a few sheet protectors
or shower curtain liners
from your local dollar store and layer them on the bed going protector, sheet, protector, sheet and so on. This way, if your child has an accident at night, you can go in, remove the soiled bedding and have clean bedding all set to go.
10) Sit down with your child and pick a reward they will receive once they fill their chart up.
11) Last but not least, just be supportive.
The following two tabs change content below.
Anne is a 30-something full-time SAHM mom of 5 ranging from 3 to 17 and grandma of 1 who resides in Ashwaubenon (Green Bay) Wisconsin. She started blogging in 2008 as a way to regain her sanity. She enjoys coffee, chocolate, cheeseburgers and vodka along with spending time with her husband and kids.